How to Make a Calm-Down Jar
Calm-down jars are a great recycled craft you can create using items from around the house and in your recycling bin!
How to Make a Calm-Down Jar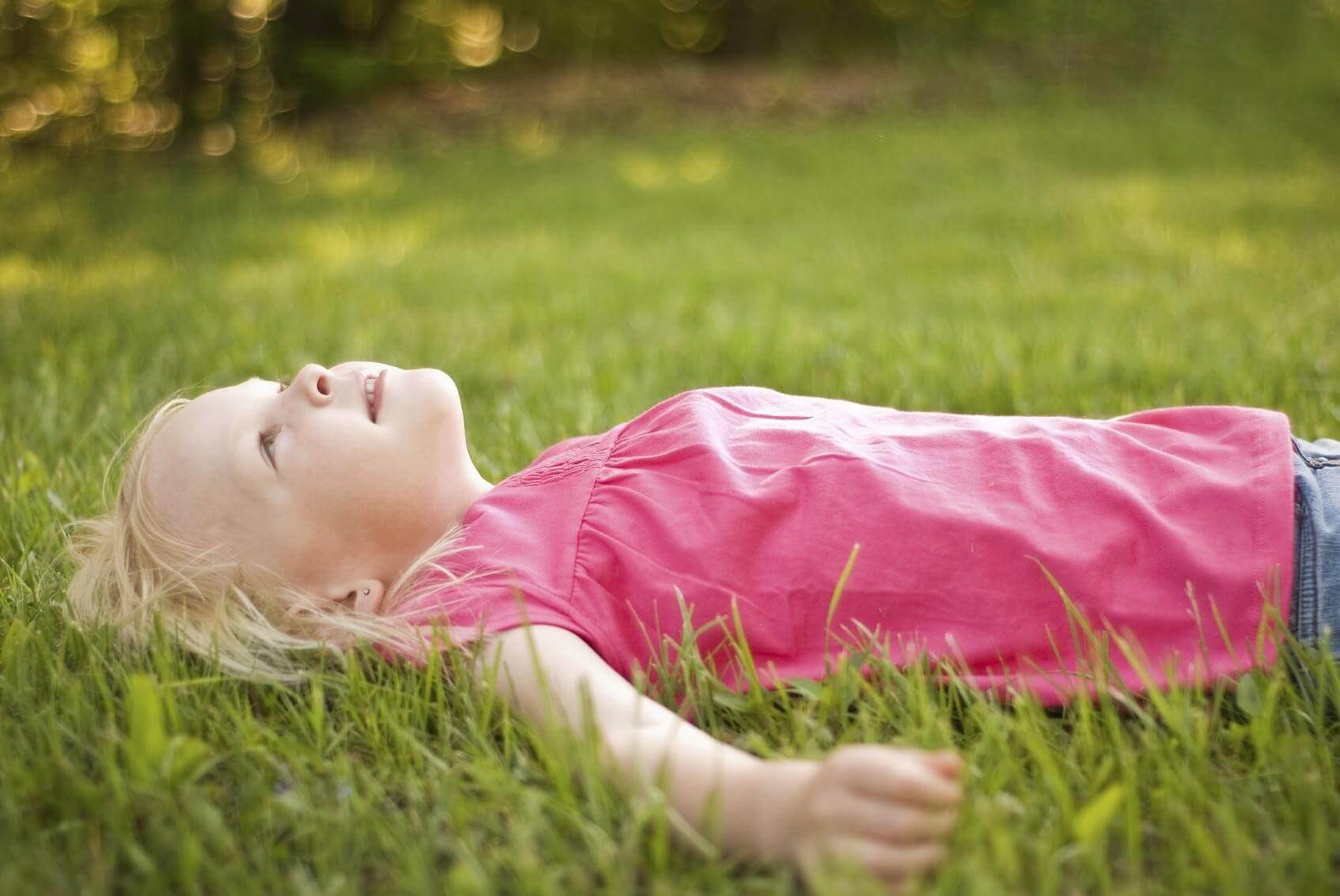 Calm-down bottles or jars are a fun craft to create at home using items from around the house and the recycling bin. It's even more fun when your child can help customize her own jar!
So, what is a calm-down jar? It's a liquid-filled bottle packed with special items that fall gently to the bottom. They can be used for relaxation at bedtime, or to take a little break from a stressful situation. Taking a few deep breaths comes naturally with one of these in your hand!
How to Make a Calm-Down Jar

To create the basic liquid for your calm-down jar, you will need:
Colored Elmer's Glitter Glue
Distilled water
Clear plastic jar or bottle from your recycling bin
Items to place inside, such as shaped glitter, small toys, buttons, beads, glow-in-the-dark stars, etc.
Super glue
Steps to make a Calm-Down Bottle:
Fill the bottle halfway with the colored glitter glue.*
Add your "falling items."
Fill the bottle with distilled water, leaving half an inch of space at the top.
Super glue the top permanently on the bottle.
*If you can't find colored glitter glue, you can use clear glue and food dye to color the water.
Warning: Make sure the top of the bottle is secure and cannot be opened,especially if you have younger children.
Try these fun combinations!
I Love You Jar

Use red glitter glue and heart glitter. These make super cute gifts! If your child is under 10, using a glass jar as seen in photo is not recommended.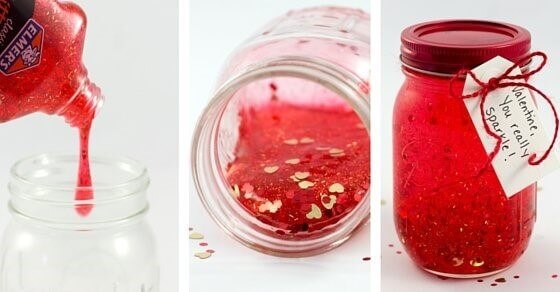 Goodnight Jar

Use blue glitter glue and glow-in-the-dark stars to create a lovely visual lullaby!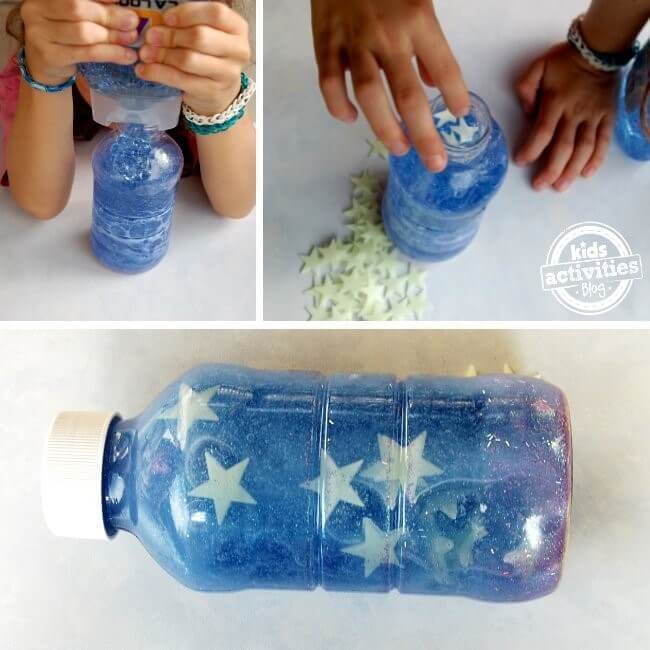 Favorite Things Jar

Fill the jar with a favorite color and favorite toys, such as LEGO mini figures, buttons, or small action figures. This is a great way to display small toys and tokens.

Make one for yourself, too! Next time you feel like you need a bit of perspective, shake your calm-down bottle, take a deep breath, and relax!

We've partnered with Kids Activity Blog to bring you tons of playful learning activities for kids!
Was this article helpful?
Thank you for your feedback.