In this article, you will find:
Brunch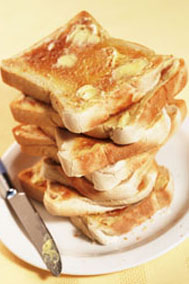 Easter Brunch
Artichoke and Roasted Red Pepper Omelette
Begin the day on Easter with this delicious omelette. Roasted red peppers and Italian seasoning are great counterpoints to the artichokes and cheese in this omelette.
Spinach Frittata
Combine spinach, turkey bacon, mozzarella cheese, and potatoes with egg substitute, and you'll have an unforgettable quiche for Easter brunch.
Quick and Easy Sticky Rolls
Homemade sticky buns will make your family rise and shine! No one has to know how easy and quick this recipe is – just follow these simple directions for a perfect holiday brunch.
Almond Biscotti
Almond biscotti are great dunking cookies, but they also taste great all by themselves.
Mixed Greens with Balsamic Vinaigrette
Your kids may enjoy salads more with this dressing – a terrific balsamic vinaigrette.