Easter Egg Holder
This project will result in a display case for all the Easter eggs that your toddler makes.
Easter Egg Holder
This is an easy way to display all the eggs your child decorates.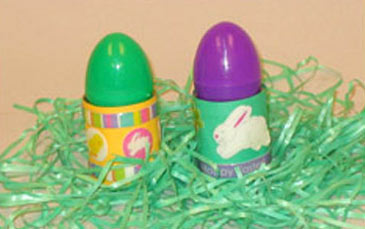 Materials:
Empty paper towel roll
Scissors
Construction paper
Glue
Glitter or stickers for decorating
Directions:
Cut the paper towel roll into 2-inch sections.
Cut strips of construction paper 2 inches wide and long enough to wrap around the paper towel roll.
Glue the construction paper strips to the pieces of paper towel roll, and decorate with glitter or stickers.
Was this article helpful?
Thank you for your feedback.