Easter Bunny Ears
This preschool art activity makes a great pair of Easter bunny ears for your child to wear.
Easter Bunny Ears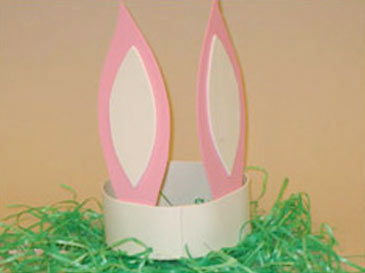 Materials:
Construction paper in white and pink
Scissors
Glue
Stapler
Directions:
Use white and pink construction paper to cut out bunny-ear shapes: two white and two pink, the pink being slightly smaller.
Glue the pink ears onto the white ears.
Glue the ears onto a long strip of construction paper, measure to fit your child's head, and staple the ends together to form a headband.
Was this article helpful?
Thank you for your feedback.