St. Patrick's Day Carnations
Kids can watch white carnations turn green for a festive St. Patrick's Day flower.
St. Patrick's Day Carnations
Estimated time to make this gift:
A few hours to overnight.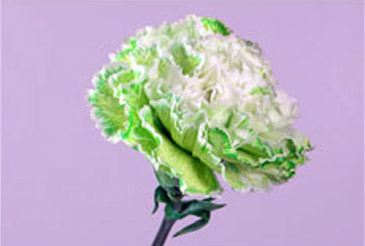 Materials:
white carnations
green food coloring
water
vase(s)
Optional
baby's breath or other "filler" plant materials
ribbons (optional)
Instructions:
Add several drops of green food coloring to water in a jar or vase. Make a fresh cut in lower part of the stem of each carnation, and place in the green water. Within a few hours, the flowers will have absorbed the green coloration via the stem and the veins of the petals.
Other comments or suggestions to consider:
These can also be combined with daisies or other white flowers and fashioned into corsages or boutonnieres. It's true you can buy the flowers already green, but what would be the fun of that? For the youngest children, it is a science project of sorts, and while perhaps not nifty and new enough to wow the judges at the science fair, it is still fun to do at home.
Was this article helpful?
Thank you for your feedback.