Easter Bunny Mask
Follow these simple instructions to help your child turn a paper plate into a bunny mask.
Easter Bunny Mask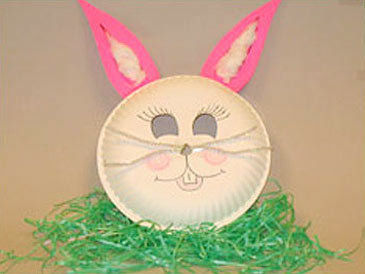 Materials
Paper plate
Scissors
Pink construction paper
Glue
Pink or white pipe cleaners
Yarn
Hole punch
Directions
Turn a paper plate into a bunny mask.
Hold the plate against your child's face and mark where the eyes and nose holes should be.
Cut out the holes for the eyes and nose.
Cut out bunny ears from pink construction paper and glue to the plate.
Use pipe cleaners for whiskers.
Punch a hole on each side of the plate, and attach two pieces of yarn on both sides to tie the mask onto your little bunny's head.
Was this article helpful?
Thank you for your feedback.