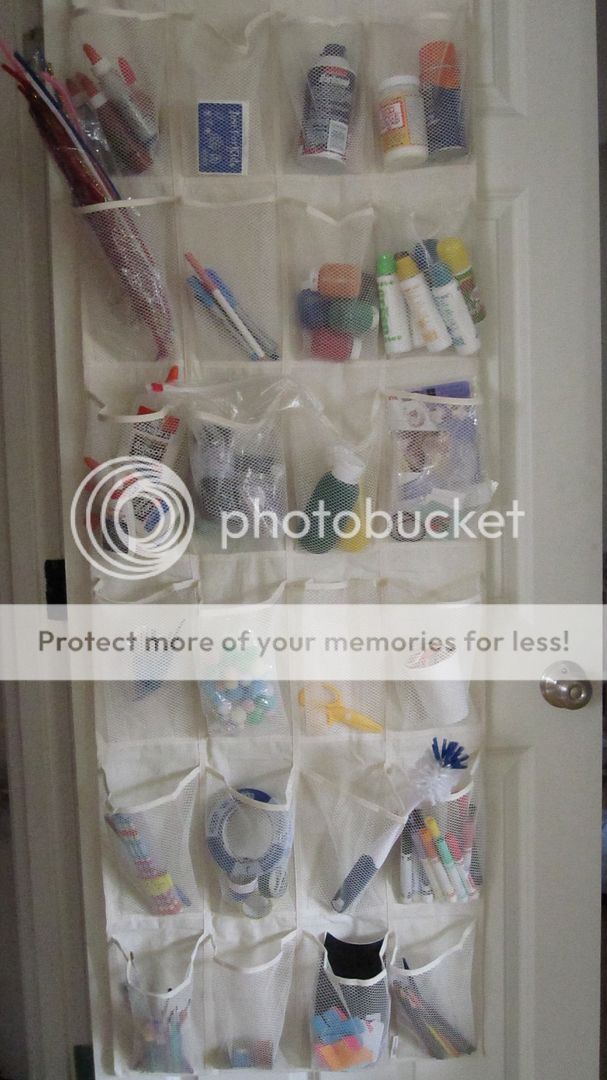 Staying organized is not my strong suit but creativity is. And here is a creative and cost effective way to organize craft supplies and save space too.
By using a cloth over door shoe organizer to store your craft supplies you can :
Keep the more damaging supplies ( think sharpies and adhesive) out of reach in the top pockets . While keeping things like crayons and kid scissors well within reach.
Use minimal space but provide amazing storage.
Unhook and move it to a new place if you want to move where you store the supplies.
Wash it if glue, paint or something else gets all over it.
When your kids are past the craft stage ( say it ain't so!) you can actually use it for shoes!