I love creating with glue and colored glue ( white glue mixed with food color) makes stunning sun catchers when dry. The only catch ( sorry couldn't resist) is that they can take forever to dry, but in the end it's worth it!
You'll need some colored glue, wax paper, a hole punch and some string.
Start by making an outline. Let it dry if you want the viens to show.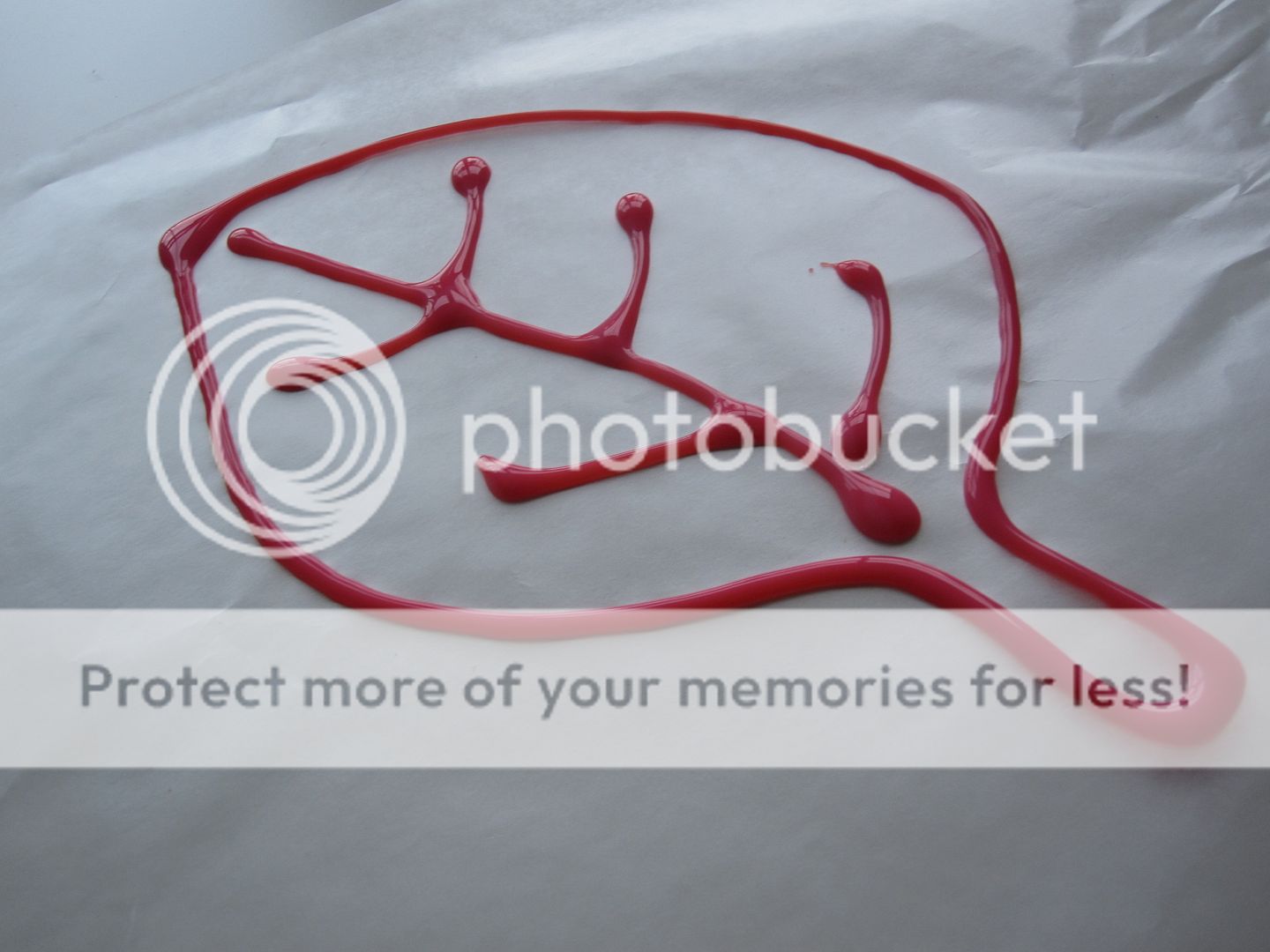 If you don't care or your child is eager to complete it in one go, add more glue.
Let dry... ours took 3 days.
Peel off the wax paper punch a hole and string it up in a window.