We're back! Did you miss me?
The week away couldn't have been better, or more necessary, or more memorable, in all the good ways, of course. No one got sick, or required a trip to the urgent care, and expensive steroid inhalers, and the beach house didn't smell at all. And although I'm usually the one antsy to get back after about a week away from home, I could easily have stayed another week. Maybe one more after that, too. I think anytime you are sad to leave your vacation behind, it's been a good one. 
I loved waking up to the bright light at the beach, and falling asleep to the sound of the waves. I loved that T. and L. slept just fine in their own room, in their own twin beds, and that the first sounds I heard when I woke up every morning were T.'s happy voice, and my sister's, and the grunts and gurgles of her two-month old baby. I even loved waking up one night at 3:00 am to a terrific lightning storm outside, and watching from the front windows as the sky filled with flashes radiating across the horizon. I learned that I haven't forgotten how to rock a baby to sleep in my arms, and how peaceful and satisfying it is to hold again that heavy, sweet weight. I had forgotten what it was like to watch the flush creep into their cheeks while they sleep, the soft flutter of their eyelashes, and how tissue-paper thin their eyelids seem when they are closed.
T. picked out a kite, to replace the one we lost in the trees a few years ago. When my parents joined us in Kitty Hawk on Thursday, we spent a breathtaking afternoon at Jockey's Ridge Park, flying the kite, and filling our eyes with the views from the sand dunes.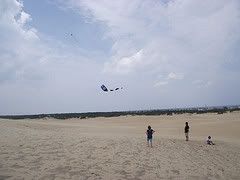 We saw dolphins, and blue crabs, and ghost crabs, and an endless parade of pelicans dipping and skimming the surface of the sea, or coasting in long formations, like the tail of  a kite whipped across the evening sky.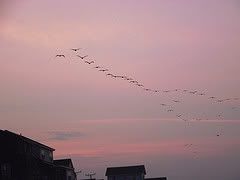 Even the dog didn't want to leave. On Saturday, just before we tried to load her up in the van she turned tail and ran right back up the porch steps and into the house, where she hid under the coffee table and hoped we wouldn't notice. 
Last week was the first week in three years that I took off from writing my posts for this site, too. It was a strange feeling, but my brain needed the break. Ironically, the thing about the trip I worried about the most--the lack of WiFi in the house--turned out to be the best part of it all. I can't even describe how emotional I felt  when I sat back and watched L. move past the rigid boundaries he sets for himself at home. I've written before about how painful it is to lose him during the year; how his anxiety and depression and anger can become all we see, front and center every day, and I ache to strip it all away and find him again. But there he was, my own beautiful boy, just as he's always been. The physical exercise and the sea air were so therapeutic. He dug huge holes in the sand, swam and dived looking for fish, and even stayed up late playing board games with the grown-ups.
I know every week can't be a vacation week--life just doesn't work that way. But I can't help feeling that we'll be living off the memories of this one for a long, long time.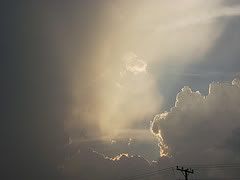 I've loaded some photos into my Flickr stream, if you want to see more beach week photographs!