We have exciting things afoot for the weekend! We'll kick things off Friday with the much anticipated (well, by one of us, at least) premiere of
a new season
of
Star Wars: Clone Wars
. L.'s been looking forward to this for weeks and weeks, and I'm not sure what he's most thrilled about: the new season, or the fact that he gets to watch a full hour of television on Friday night (our kids don't watch television past 6:00 pm, unless something really unusual is happening around here). He's got the night all planned out, right down to the celebratory lemon-lime soda he gets to drink that night (out of Star Wars cups, of course), and the bowl of popcorn, and the spot he's already claimed on the couch. We even printed out masks
from here
, so we can look the part tonight. I'm excited, too, though. Excited enough about it that I might make a cake just for the occasion. Nothing like this: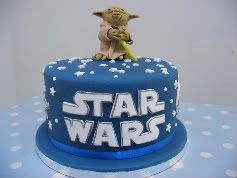 but maybe I'll finally try
this recipe
--one I've been wondering about for some time now. It's not just a big weekend for L., but a big one for his parents, too. My mother is coming in on the train this evening to spend the weekend with us and to watch the kids on Saturday night while Scott and I head off to see
this band
in concert. Last March we went to the
our first concert together
since becoming parents and it was an amazing experience, that chance to get out of our contexts for a few hours, and to rediscover another side of ourselves. While we work wonderfully well as a team, we do come up short often on the taking-care-of-ourselves side of things. We rarely use outside babysitters unless it's to cover meetings. Our date nights are usually a bi-annual event, and I admire couples who make monthly (or even weekly, as in the case of some friends of ours) plans together. With all the whirlwind tag-team parenting and rushing around we do daily, we crave the family time on the weekends; we hoard it greedily, and sometimes it's hard to let go of even a moment of it. But on Saturday we'll head out together to reclaim that other part of ourselves; the part we remember from long ago, the part that needs a little dusting off now and again, a little time in the spotlight, a little music of its own.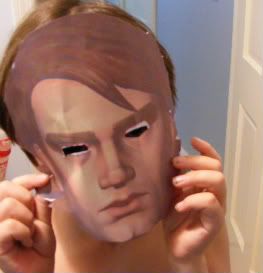 Happy Weekend!