I thought I could muster up a column of sorts for today, but a day spent happily cooking, then eating, then mediating hyped-up arguments between the kids, then more eating, left me feeling both content and depleted of brain cells. Thanksgiving lunch turned out perfectly--the Tofurky Roll was just as good as I remember it from last year, even if the whole meal was delayed because I forgot to make the gravy. We don't have too many Thanksgiving traditions: Before we eat we take turns saying a few things we're thankful for (this year T was thankful for fall leaves, her friends, Care Bears, and the rain; L. was thankful for the Mars Sojourner, Earth, and his family). We make some toasts--some silly, some serious. Kids love toasts, and I remember looking forward to them myself when I was a child--the solemn or funny proclamations, the clinking of glasses.
We went for a long walk in the neighborhood woods, and stood for awhile gazing at the swimming pool, covered in muck and leaves, the echoes of summer days rustling in the dry leaves around our feet. I had the strange feeling you get when you are so conscious of time passing--the months flying past, whirling by in the flurry of seasons and holidays, in your children's shouts. I thought I would blink and find myself there again, only in a swimsuit, lugging an oversized pool bag while my kids threw themselves down the rocky path and into the pool building. But the wind blew again and I didn't blink;  it was still November, and Thanksgiving Day, and that moment, that precious moment, the one I wanted to hang onto so fiercely--was still with us.
Instead of writing much of a column, I'll give you a look in pictures of what our day was like yesterday. Around our house yesterday there was this: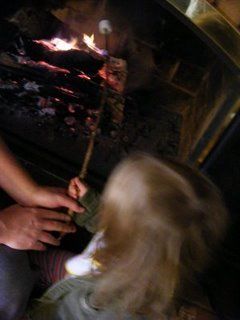 Because it's okay to roast and eat marshmallows at 10:00 a.m. on Thanksgiving Day
And an awful lot of this: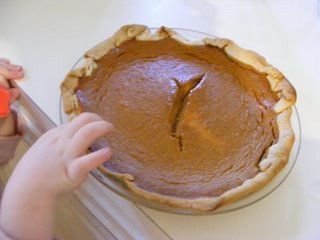 And a lot of this: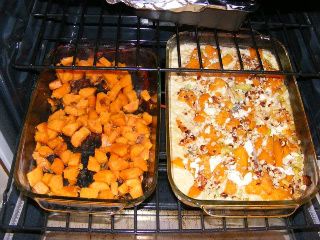 And this: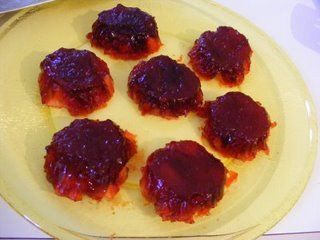 I made these cranberry molds for the first time--so delicious with the Tofurky Roll!
And of course, this: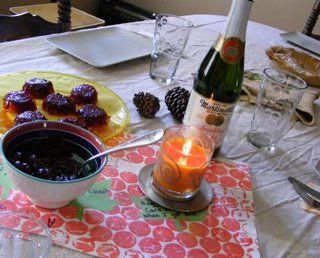 Today we're eating leftovers, which don't look as appetizing as they did yesterday, and taking the kids to our favorite museum to work off all of yesterday's good food. We're also NOT shopping!
What are your post-Thanksgiving plans?
Happy weekend!